DORIS' emissions reduction expertise and new Kuala Lumpur engineering hub take centre stage following installation of deep decarbonisation system on large, operating FPSO.
French engineering company DORIS demonstrates its emissions reduction expertise and utilises its newly established Global Execution Centre in Kuala Lumpur to provide global tier-1 energy company with a deep de-carbonisation system for large offshore facility currently producing oil & gas. Following careful assessment of a range of potential options by DORIS, the Closed Flaring System was identified as the most promising initiative for greenhouse gas emissions reduction on board the FPSO.
Global Execution Centre Adds Value
This deal marks a significant milestone in DORIS' broader efforts to expand its footprint in the APAC region, according to Antony Loane, Business Development Manager for APAC. "DORIS' Global Execution Centre opened in Kuala Lumpur at the end of 2022, and this has been an important addition to our diverse range of delivery centres and offerings around the world," he says. "It's great to see the value we are adding here by incorporating the Kuala Lumpur team into the delivery mix for an important emissions reduction project such as the FPSO Closed Flaring system. These are complex operational systems and need serious expertise to design properly. Nevertheless, because they can deliver deep, near-term cuts to carbon emissions for existing operations we're very proud to be able to execute these projects cost effectively. We feel we're making a material difference to the energy transition here, it's exciting!"
Strong, But Differentiated Market
Loane adds: "We're seeing the upstream oil & gas market on the move again with a significant uptick in projects reaching FID and moving into execution, notably floating systems. But what's different with these projects is they're more often than not incorporating emissions reduction. The next generation of oil & gas production will clearly be delivered with a lower carbon footprint and it's great to see the industry adapting to this latest market challenge. DORIS is answering the client's call by delivering its hallmark quality engineering, while bringing real innovation to solve their challenges, and all at a competitive rate. It's a good achievement and a win-win for all parties!"
"DORIS is serious about innovation and we're constantly searching for new expertise, new commercial options, new technologies that might add value to our existing capabilities and improve our offering. One point in particular was at the top of our list: more commercially competitive project delivery. So we embarked on a comprehensive process of due diligence, interviews, workshops, etc. with several companies. We found the right, long-term engineering partner with MMCOG – they share DORIS' values and way of working, focused on quality delivery and client satisfaction. We are delighted and have one of our key employees based permanently now in Kuala Lumpur at the Global Execution Centre, like Vincent Lechartier, Engineering and Operations Manager. This is a testament to how absolutely committed DORIS is to ensuring that our clients will receive the same quality engineering regardless of where the work is delivered – the DORIS badge is a seal of quality, with no exceptions."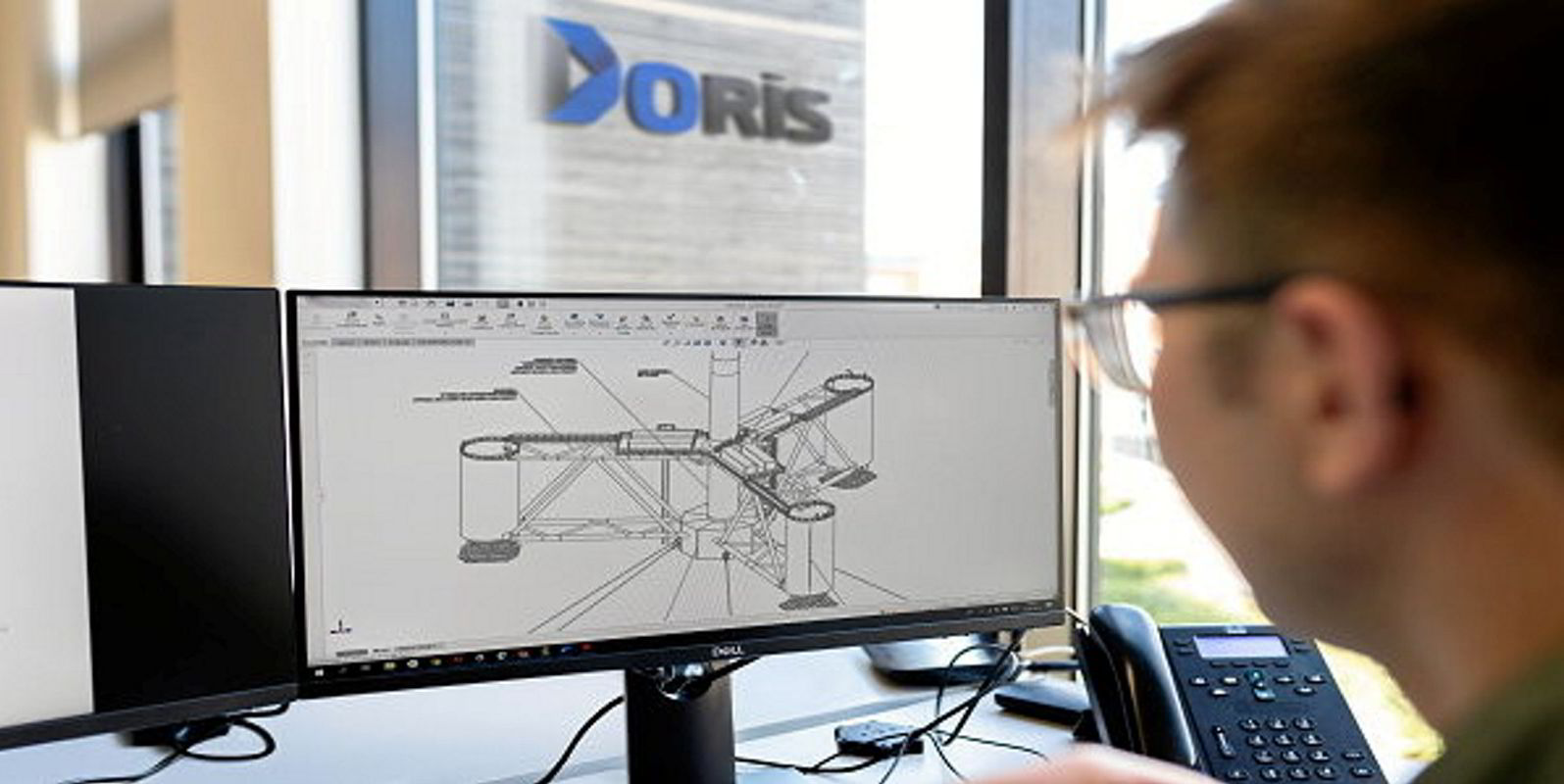 DORIS Re-Branding Focuses the Business
DORIS is an international group specialised in engineering, consulting and project management in the conventional energies, hydrogen, carbon capture & storage and renewables. With 1,000 employees, DORIS is present on every continent. Recognised for its values of excellence and innovation, DORIS develops the most efficient solutions, integrating the most adapted technologies, to make conventional energies cleaner and low carbon energies possible. DORIS' strategy is to enable change by making conventional energies cleaner, and renewable and new energies possible.
DORIS recently started a new chapter in its operations by rebranding across the group, with the core principle of enabling change for conventional, renewable and new energies through reliability, environmental integrity, and innovation. As part of the company's redefinition of its future, ODE (Offshore Design Engineering), UK subsidiary fully owned by DORIS Group, is rebranded DORIS. Loane notes: "This is an exciting moment for DORIS as we unveil our new identity to the industry and begin a new chapter in our operations. Our new logo highlights the core focus of DORIS: to DO. We look forward to actioning positive change in our industry by supporting our clients across the entire energy spectrum."
DORIS in Asia-Pacific: Expanding and Diversifying
In the Asia Pacific region, DORIS has substantially increased its presence over the past 12 months introducing a range of new capabilities to position itself for delivering a broad range of engineering and consulting services covering conventional, renewable and low carbon energies. DORIS' ongoing expansion in Asia Pacific is founded on over three decades of onshore and offshore engineering services in the region to major clients like Woodside, INPEX, Santos and Yinson, while more recently broadening its client base to include new energy clients looking to move projects forward in a changing energy environment, under the direction of DORIS' Managing Director for Asia Pacific, Benoit Lamoureux.
In Perth, DORIS has doubled its headcount with the establishment of an Energy Transition Services Hub, appointing Energy Transition Services Manager, Bobby Chopra to develop consulting and engineering services for CCS, green Hydrogen and Ammonia, GHG emission reduction systems, and net zero emissions road-mapping.